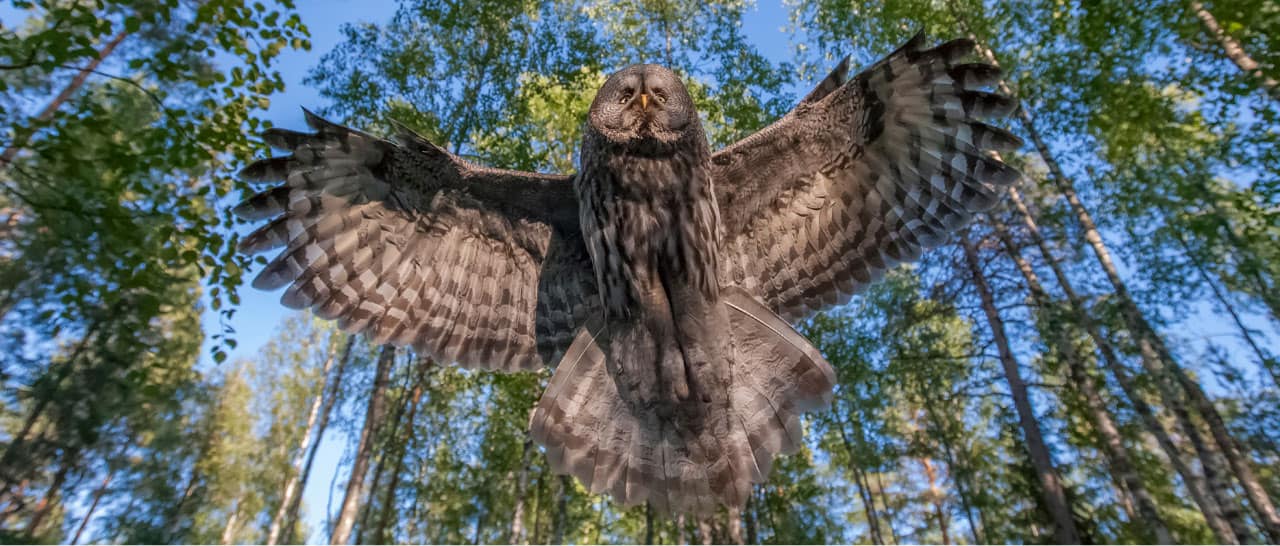 Great Grey Owl
Oulu, Finland
Finnature – the leading nature tour operator in Finland
Finnature is the leading tour operator in Finland specializing in birdwatching and wildlife tours and wildlife photography tours. We specialize especially in wild bird photography tours to varying destinations in Finland, Northern Norway and further afield.
Finnature was founded in 1993. Finnature was born out of desire to offer birdwatching tours in Finland and especially in our home area. Liminka Bay wetlands is Finland's most important wetland protection area and a wonderful destination for a birding trip. Our involvement in Liminka Bay and in its development has always been strong. Firstly, we started to offer guided birdwatching excursions around Liminka Bay in co-operation with World Wildlife Fund WWF already at the very beginning from 1993 until to 2000. Secondly, we led the EU's Nature Tourism project in 1996-1998. Finally, in 2012, Liminka Bay Visitor Centre become a part of the Finnish Forest and Park services. Finnature has offered guided birdwatching excursions to the visitors ever since.
Finnature started as a small company. However, we have since grown out to specialize in offering high quality birdwatching and photography tours in Finland and abroad. Since 1998, Finnature has offered guided wildlife photography tours. Indeed, currently we are the leading tour operator in Finland specializing in this field!
Finnature offers quality photography tours designed by photographers
Photography has always been a dear hobby for Finnature's founder Jari Peltomäki. In 1998, Jari became a professional wildlife photographer and Finnature started offering guided wildlife photography tours in the same year.
All Finnature's photography tours are carefully designed by Kaisa and Jari Peltomäki. Our passion for nature drives us to seek the best possible locations and hides for amazing photography. In addition, both Kaisa and Jari are OM SYSTEM ambassadors.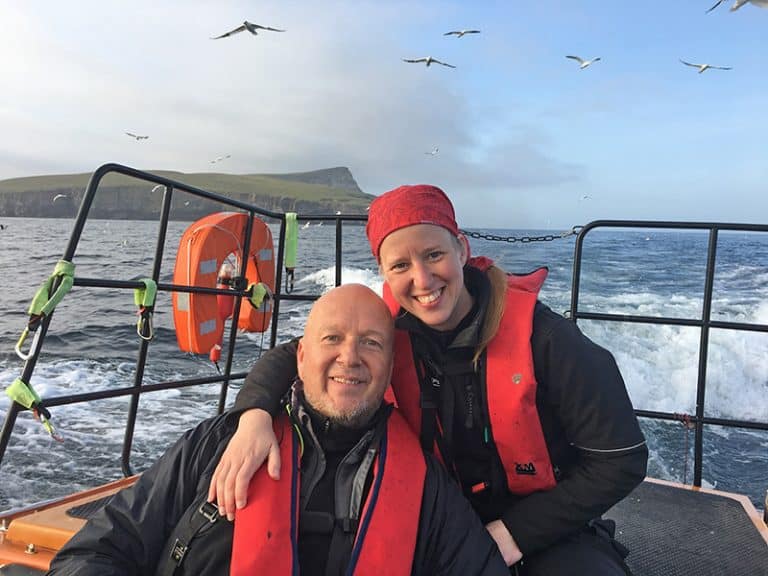 From birdwatchers to birdwatchers
Birdwatching is where it all started – from the very beginning Finnature's most popular tours has been the iconic birding week in Finland's birding hotspots in Oulu and Kuusamo, combined with birding in Lapland and Northern Norway. From year to year, major tour operators from Europe and beyond return to Finland with Finnature! Our expertise stems from our 25 years of experience in organizing birdwatching tours. We have the best knowledge on when and where to see the key species in Finland and Northern Norway and we continue to share the Fennoscandian birdlife with our clients.
Finnature's expert guides
Finnature's success is based on respect for wildlife and top-quality guides. We choose our guides carefully and they all have expertise in birds, mammals or plants. Currently, we employ over ten expert nature guides.
We feel that expert guidance is essential for a successful tour – from the beginning we have always emphasized quality in guidance. Therefore, Finnature organized Finland's first International Bird Guide Training Course in 1997, and a Nature Guides' Supplementary Training Course in 2001. In 2014, Finnature organized a Bird Guide and Photography Guide Training Course together with Liminka municipality.
Respect for nature
We at Finnature are continuously carrying out nature conservation work, be it through co-operation with environmental organizations or by small actions carried out by ourselves. Finnature is the oldest corporate member, since 1999, of BirdLife Finland, and we were the main organizer for BirdLife Finland's birdwatching courses and tours in 1996-2000. Finnature's founder Jari Peltomäki is the author of innumerable articles focusing on bird identification and photography, spreading the respect of nature to the public.
Most importantly, Finnature always works on nature's terms. We feel that this is essential in our success. World Wildlife Fund (WWF) rewarded Finnature with Award for Excellence in 1997, and Finnature was awarded with the Finnish Union for Nature Conservation's annual environment prize in 2000. We believe that small actions add to the big picture. Finnature has, for example, contributed to the conservation of the Fennoscandian population of Lesser White-fronted Goose in 2018 and in 2019. Moreover, putting up nest boxes and artificial stick nests for Owls in Finland's managed forests is our yearly tradition. Numerous Owls have successfully breed in nests set up by Finnature!
We at Finnature are keen to raise public perception about Finland's invaluable nature. It is important for us to show the decisionmakers that nature can be enjoyed the most through nature tourism. We will most definitely continue our conservation efforts in the way we can.
Finnature's future
In 2015, Kaisa Peltomäki became Finnature's managing director and she has guided the company ever since. With her help, Finnature became a finalist in Kasvu Open in 2018, which is the largest project of company growth sparring in Finland. When the Covid-19 pandemic hit, Kaisa and Jari relentlessly thought of alternatives when we had to come up with something else than travel and tours. So we started doing bird surveys and, in this way, we could offer job to our guides as well. In the end, bird surveys became so big part of our business so it was time to separate this business from Finnature – and we started Finnsurvey Ltd in 2023. Our tour business is very seasonal and the surveys offer more year-round jobs for our guides.
In Finnature, our vision continues to be to stay as the number one in Finland's nature tourism field but also to strengthen our position for tours abroad. We are always searching for new destinations abroad and we always try out new destinations ourselves first before sharing with clients. In this way, we aim to maintain the high quality in our tours and have more and more happy clients all over the world!