King Eiders
Varanger fjord, Norway
BIRD & WILDLIFE TOURS
For Tour Operators
The leading tour operator in Finland
Finnature is the leading tour operator in Finland specializing in birdwatching, wildlife watching and photography tours in Finland and Northern Norway. Our passion for birds and nature translates into wonderful bird and wildlife tours for iconic northern wildlife and landscapes.
Unforgettable birdwatching holidays
From the very beginning, our most popular birdwatching holiday package has been the iconic Finland week in May/June. This tour covers the forests and coastal area in Oulu region and the westernmost extension of Siberian Taiga forest in Kuusamo region. During this tour, possibilities range from the most sought-after bird species including northern Owls, Woodpeckers, Grouse to many waders and waterfowl during peak migration time. Add another week in the Finnish Lapland and the Varanger Peninsula in Northern Norway, and you'll have an unforgettable birdwatching tour at your hands!
Mammal watching can easily be combined with a birdwatching tour. Also, we can arrange a wildlife tour focusing purely on northern animal specialties in their natural habitats, including Wolverine, Brown Bear, Saimaa Ringed Seal and Siberian Flying Squirrel.
High quality tours from Finnature
We have unbeatable experience of 25 years in organizing bird and wildlife tours in Finland and Northern Norway. We have extensive knowledge about the species and sites to visit. Indeed, tour operators that use Finnature as a tour operator will benefit largely!
We provide all land arrangements including transportation, accommodation and most importantly, top guiding services. Our guides are keen birders and specialize in finding Owls and other important species. We understand tour operator needs and want to ensure incredible experiences and outstanding service level during our birdwatching and wildlife tours.
"We'd like to say a special 'thank you' to everyone at Finnature – office staff and tour leaders alike – for doing a first-class job for Limosa in Finland over many years now – not just acting as our hard-working local agents, but also as our hosts, guides and local wildlife experts. Your attention to detail has always been superb, and your efforts to please our customers and keep them happy on tour has been second to none, and for that alone we shall always be indebted to you. It has been a delight to know you and to work with you all."

Chris & Barbara Kightley
We'd love to hear from you!
Please contact Finnature office if you are looking for a local partner for your bird or wildlife tour in Finland or Northern Norway.
Contact Finnature office at info@finnature.fi / +358 45 129 4264 for further inquiries.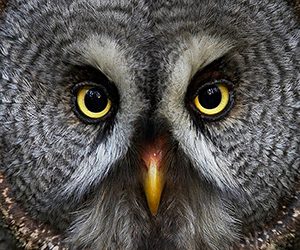 Book a Tour
Discover the tour of your dreams - Finnature's famous bird & wildlife tours await