ABOUT FINNATURE
Our Staff
Finnature is a friendly working community and we believe that this shows in all of our actions. We respect our staff because they make us what we are! We choose our staff carefully. Our guides have expertise in birds, mammals or plants, or they are keen photographers ready to share their vast knowledge about photography or our unique northern nature. One thing is common for all – we are nature lovers. Meet our staff!
STAFF
Jari Peltomäki
Chairman of the board, wildlife photographer 
Jari is the founder and co-owner of Finnature Oy Ltd. He is a professional wildlife photographer whose images have been awarded in numerous international photo competitions. He has also judged many of the international wildlife photography competitions. Jari is the author of several bird and wildlife books and articles, and his images have been used in magazines and books worldwide.
Jari is an Olympus visionary and a passionate bird photographer. He is always ready for new adventures! His extensive photo material from Finland and abroad represents all wildlife and landscapes. Jari leads most of Finnature's photography tours abroad and wintery Hokkaido is his favorite destination.
Jari's photos can be seen at:
www.jaripeltomaki.com
www.birdphoto.fi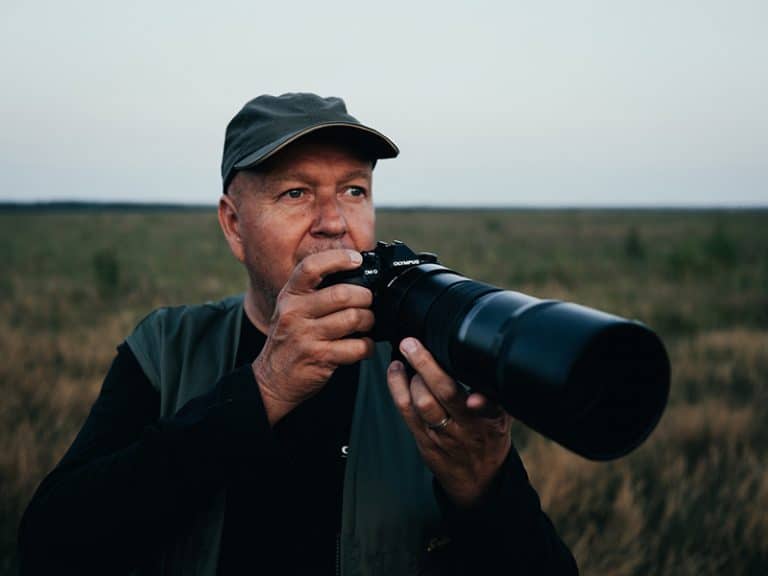 Kaisa Peltomäki
Managing director, wildlife photographer
Kaisa is a nature lover through and through. Her backgrounds are in economics but she has photographed through all of her life, first as a hobby and then as an event photographer. After joining Finnature, she has focused more and more on nature photography.
Kaisa is the co-owner and managing director of Finnature since 2015. She has strong experience as an EU project manager and in regional marketing projects. While she mostly stays behind the scenes, at times you can find her leading Finnature's photography tours!
Kaisa's photos can be seen at on her Facebook and Instagram pages.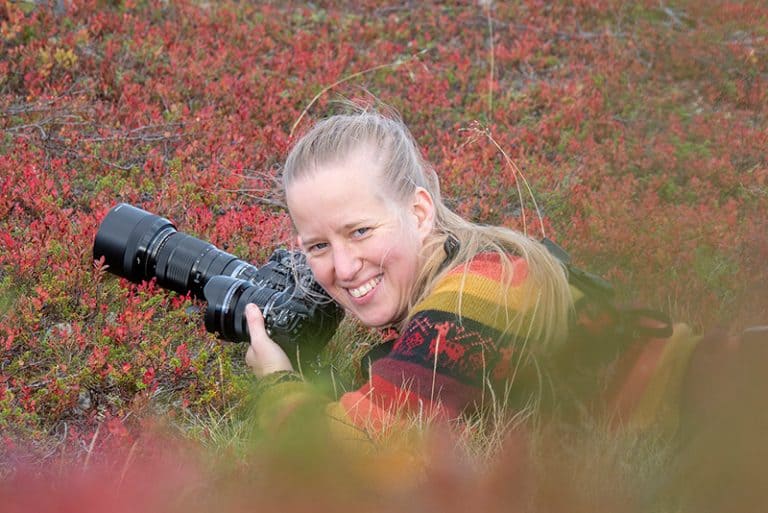 Irene Hiltula
Sales specialist
Irene is our newest addition and has worked within the tourism field for many years. She loves traveling and enjoys nature in many ways, at times by hiking, biking or skiing, and at times relaxing at her summer cottage by a river. You will meet her at our office and via email – she is passionate to create quality tailored tours and make your tour successful!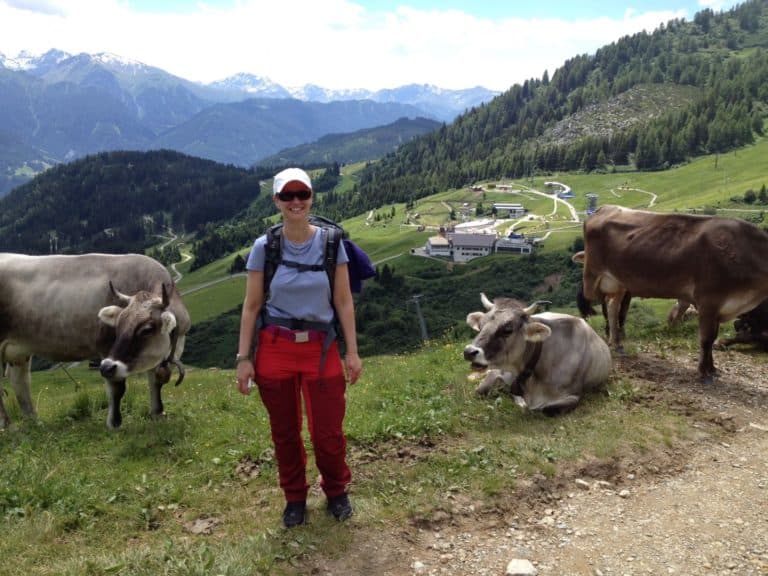 Pirita Latja
Principal guide
Pirita is always happy and always ready to help. She has worked with us for almost fifteen years already, guiding birdwatching and photography groups. Her passion for nature led her to academia and she has a Ph.D in ecology – her studies took her to the heart of Africa. Lucky for us, her father Ari Latja, a long-term guide for Finnature, guided her into the world of birds already in early childhood. Since then, birds and nature have always been close to her heart. Nowadays, when she is not guiding, she can be found at our office.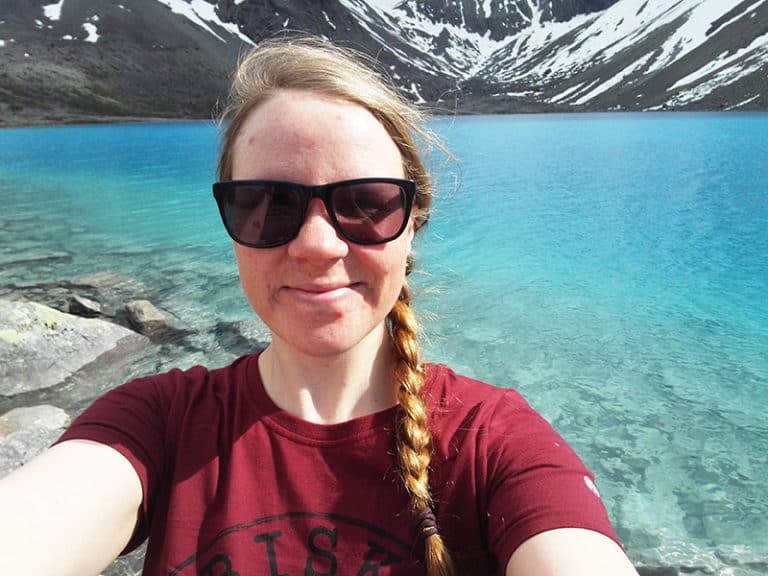 Kati Parviainen

Chef and housekeeper at Villa Finnature
If your group is staying at Villa Finnature Guesthouse, you will meet Kati – our chef and housekeeper! She has a history as a farmer but the last 9 years she has run her own catering business for weddings, funerals and birthdays. She will make you feel at home at Villa Finnature and prepare tasty meals from local ingredients for the group!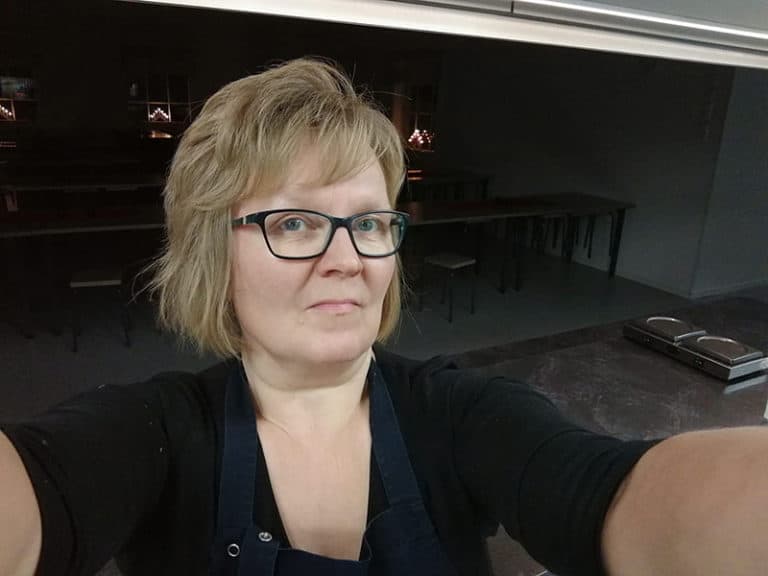 GUIDES
Antti Peuna
Antti has been fascinated by nature and birds since his childhood in Kuusamo. Even today the northern Taiga forest with its skulking birds it the place where he feels most at home! Antti likes to keep his birding versatile: he enjoys migration watching, ringing, bird races and photography – the feeling of improvement and learning keeps him addicted to birdwatching and photography! He has continued his hobby into guiding for Finnature and likes to share his enthusiasm for nature and birds with our clients.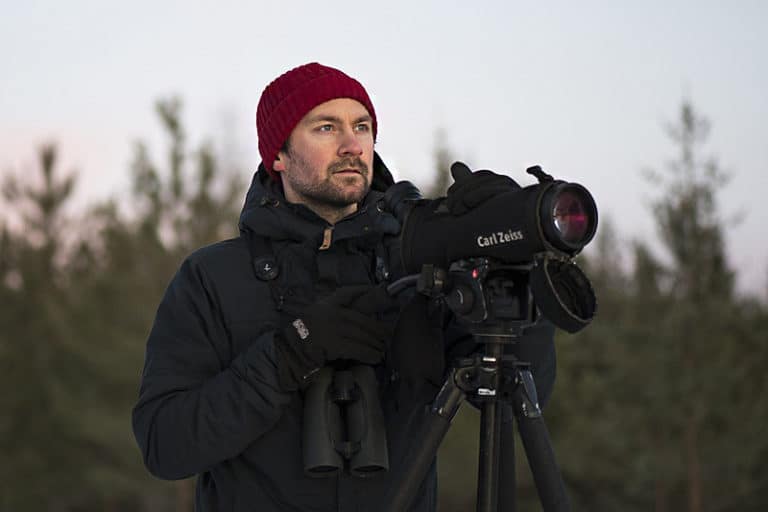 Ari Latja
Ari is one of our most long-term guides. He has been guiding our popular birdwatching tours since 2000 and year 2019 is his 20th anniversary in guiding – quite respectable, don't you think?
Ari has birded all of his life and is glad to see her daughter continue his work with Finnature. His birding passions have always been migration watching and ringing at the local bird observatory in Eastern Finland. Ari is also going to guide his grandchildren to the world of birds.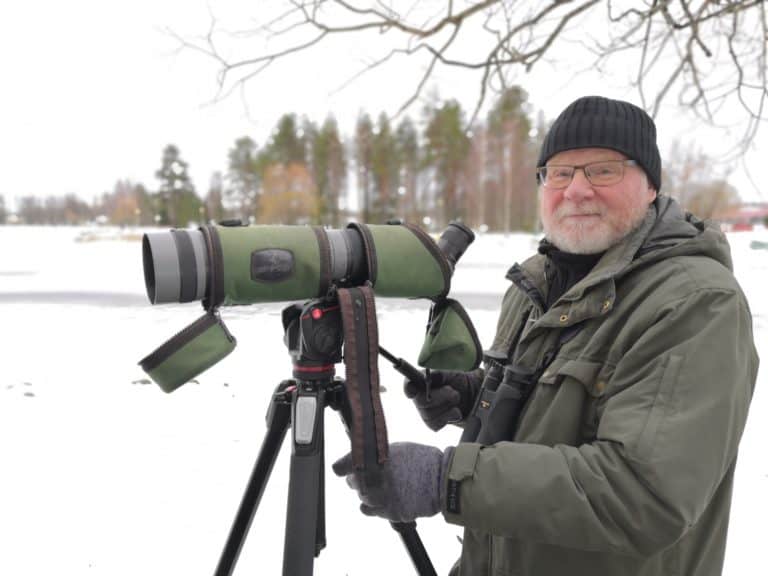 Jarmo Manninen
Jarmo is a professional photographer and fascinated especially by northern nature. He moved to Kuusamo 10 years ago to fulfill his dreams as a professional photographer. Since 2014, he has guided photographers and shared his passion for birds, wildlife and landscapes of the north.
Jarmo has photographed elsewhere in Europe as well, and received awards in several nature photo competitions both in Finland and abroad. His images have been published in many magazines and books.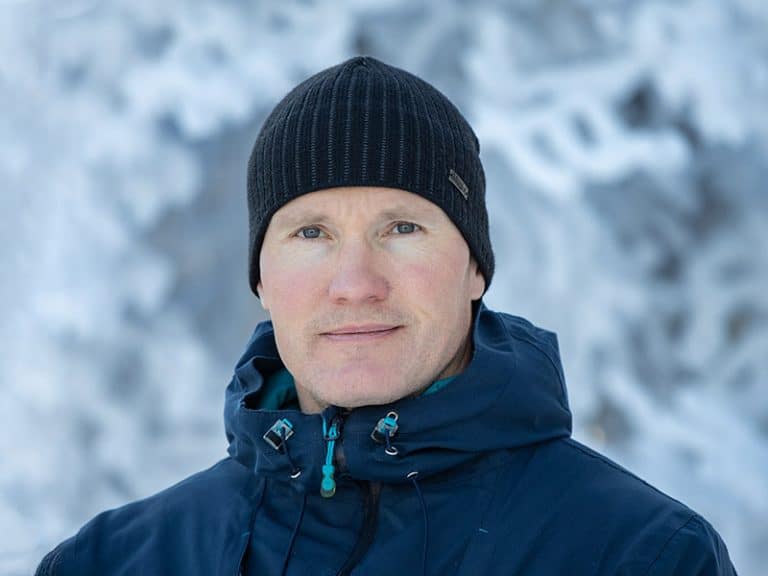 Markus Sirkka
Markus is a man of many: he is a tour leader, nature photographer and a freelance journalist who has been busy working around Finland for the past 20 years. Nature and nature photography are his life-long passions. His knowledge comes from his many tours, when snowshoeing, kayaking or watching birds, from Finland and abroad.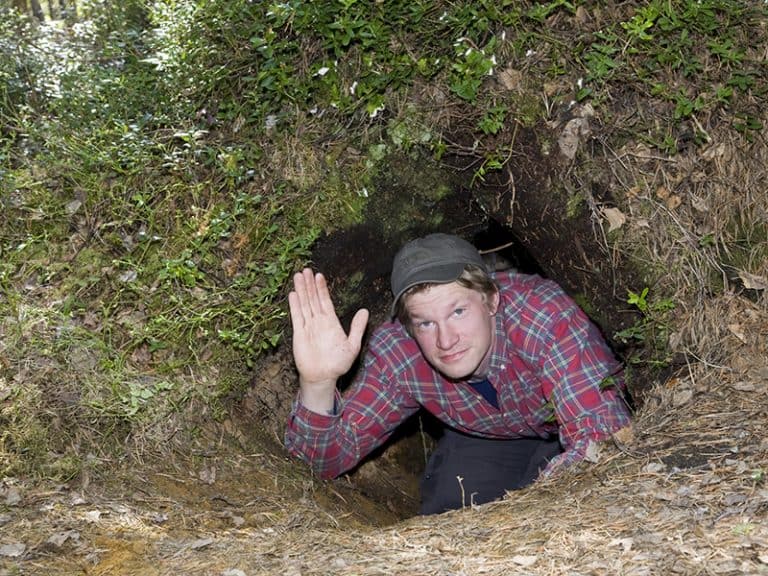 Matti Komulainen
Matti is celebrating 20th anniversary in guiding for Finnature in 2019 together with our other guide Ari! Komu, as we call him, comes from southern Finland but the north has a special draw to him. He has been birding all of his life and enjoys showing Finnish birds to visitors.
His life has taken him around the world, when in UN-forces or when with friends, but always focusing on birds – at least in part. Usually you can see him guiding Finnature's German groups.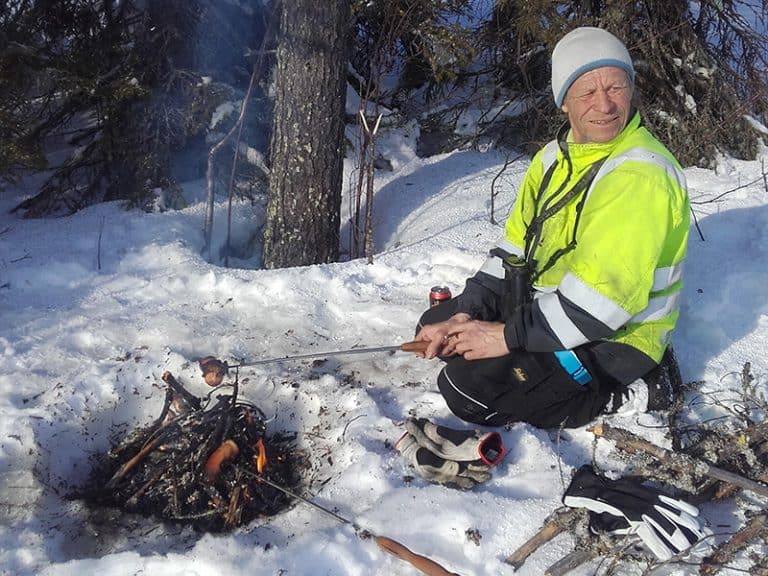 Mikko Oivukka
Mikko is one of our newer additions to our guide reserve. While he lives currently in the birding hotspot of Kuusamo, the beautiful archipelago of the Baltic Sea remains always close to his heart – it is there where he started his life-long birding hobby.
Mikko is an active member of the birding society in Finland, participating in various bird research, ringing and counting projects and leading kids' clubs. He also enjoys bird and landscape photography, and has traveled all around the world. He has spent a lot of time in Panama and Costa Rica with his Panamanian wife.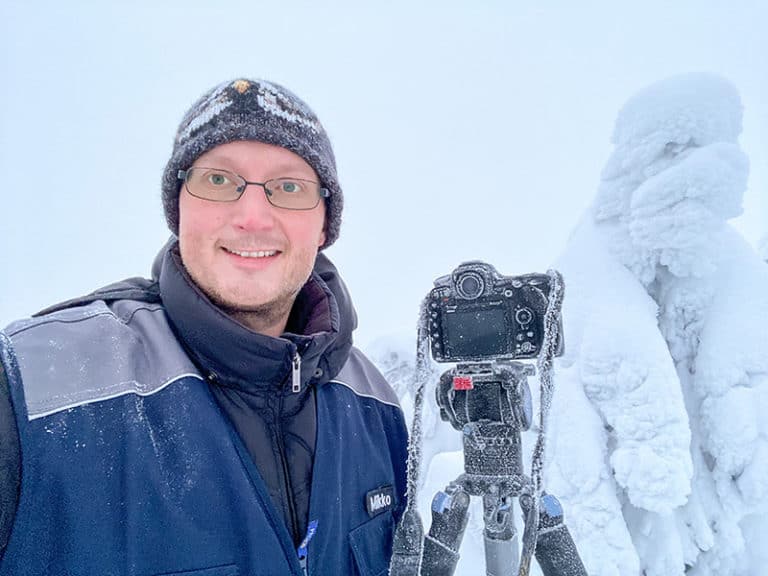 Olli Lamminsalo
Olli is a passionate naturalist, birder and photographer living in Kuusamo. He enjoys all aspects of nature but spends most of his time behind his reliable Canon. He loves to photograph birds but the winter landscapes of beautiful Kuusamo have really stolen his heart.
Olli is our Kuusamo expert and we can trust him in all Kuusamo-related topics. He runs Kuusamo Nature Photography company. Anyone who has met with Olli cannot avoid his catching enthusiasm he has for life!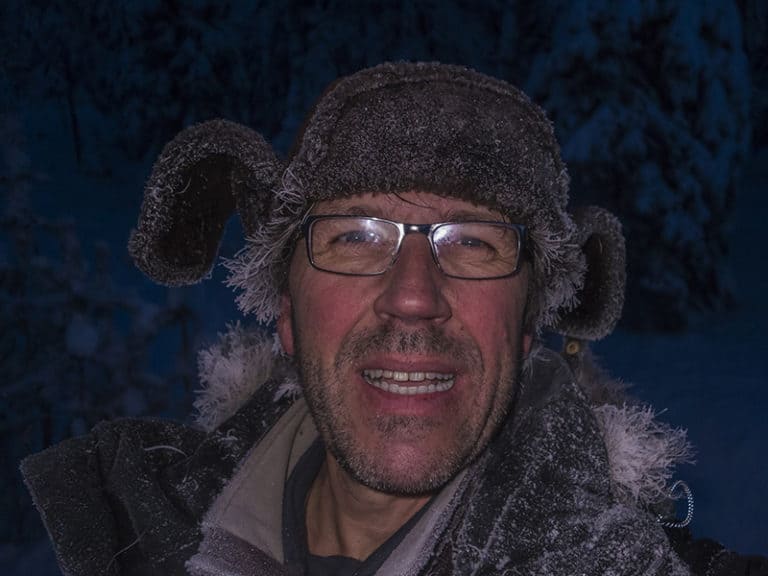 Petri Tamminen
Petri used to be an IT man for almost 15 years before realizing that birds are his true passion. This made him move out of the hectic Southern Finland and settle down to Oulu, where he can follow his photography and birding dreams. He focuses on landscapes and birds in his photos. Petri is a steady guiding professional.
Satu Kumpula
Satu is one of the newest additions to Finnature forces. She has always been a nature-lover and has pursued to work with nature since childhood. Bird and conservation ecology are what she's aiming for and she has taken part in bird research projects by bird ringing and counting. Satu loves birds and photographing, and always enjoys sharing experiences and gaining new ones with other people!
Taru Suninen
Taru is one of our younger guides and passionate about birding and photography. Her mind is always tuned in towards the north and the beauty of the Arctic. She has a special interest in bird studies as well and has spent numerous nights at different bird observatories ringing birds and enjoying the migration. She thinks the best thing about birdwatching is that there are never two days alike – and we couldn't agree more!