Premium Golden Eagle hides
Utajärvi, Finland
Photo hides
Finnature's photography hides are specially designed and built for nature photography. With our hides it is possible to get close to birds and animals that are otherwise difficult to photograph. Our hides offer memorable experiences to everyone!
Finnature has photography hides in Oulu region for Golden Eagle, Sparrowhawk, Eagle Owl, Goshawk, Ruff and Black Grouse. Our photo hides are located in Utajärvi, Liminka and Muhos, all situated close to Oulu. It is easy to arrive to our hides as Oulu airport is the second busiest airport in Finland and there are several connections from Helsinki daily. Everyone is welcome to our hides – it does not matter if you are by your own or in a group, or if you are a photographer or a nature observer.
Finnature's photography hides and seasons in Oulu area
Visit Finnature's photography hides
We have designed and built our hides carefully with nature and bird photography in mind. Along with the abovementioned highlight species, there are many other birds visiting our hides as well: forest and garden birds visit actively and keep you busy while waiting for the main targets. We want to offer memorable experiences and best possible opportunities for our guests to capture some of Finland's most iconic birds!
Hide rent is paid in full when booking. We have also launched a new 10 ticket hide package which is an excellent way to visit our hides in Oulu region. More information about the package is available at our web shop and from our office.
Our photography hides are designed by professional nature photographers
We design and build our photography hides ourselves with years of experience of photo hides. We pay special attention to the photo opportunities from the hides: the target species, location, backgrounds, as well as the hide comfort. Our hides are designed to get close to birds that might be shy or otherwise difficult to photograph.
We aim to build our hides with photo opportunities with good backgrounds and lighting in images in mind. Photographer gets to enjoy from low angle photography and good visibility from our hides. All this has been taken into account already. There are also always multiple shooting openings for each photographer to use and in most hides, it is also possible to adjust the working position – making the experience a comfortable one!
In addition to design and build, maintenance of the hides and feeders is extremely important throughout the season. We feed birds, maintain the hides, and decorate the perches and feeders to look natural – continuously. It is very important for us to invite guests to hides that are well taken care of and from where photography can be done easily.
Visit Finland's best wildlife photography hides
In addition to our own photography hides in Oulu region, we work closely with the best wildlife photography and watching sites in Finland. We have tried each hide ourselves and can recommend the best suitable hides for our clients, according to personal wishes.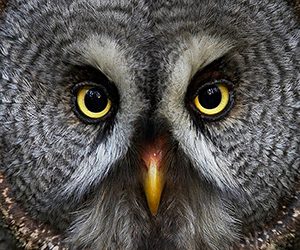 Book a Tour
Discover the tour of your dreams - we offer great photo tours to Finland and abroad