Hokkaido Series – Morning backlit Eagles in Rausu
We continue with Jari Peltomäki's tips for Hokkaido!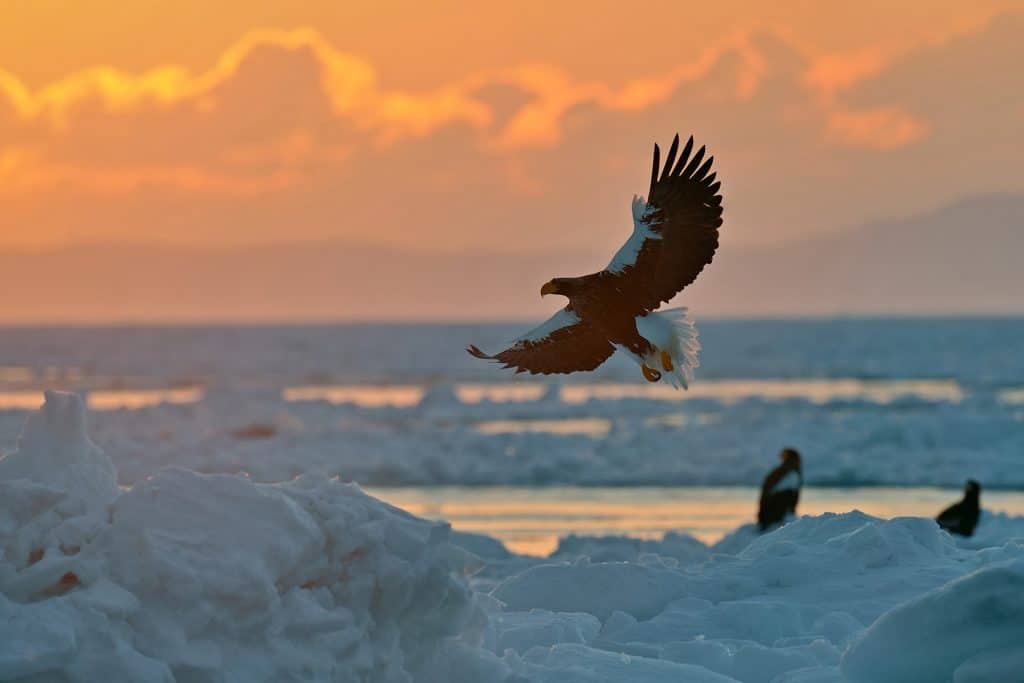 Steller´s Sea Eagle photography in Rausu, Hokkaido
There are two main areas for Eagle photography in East Hokkaido. Probably the most well known and most popular place is in Rausu – which is also called Eagle capital of Hokkaido and with a good reason. This is the place from where several boat companies operate Eagle photography boat trips in winter.
I always prefer to take the first boat cruise in Rausu at 5.00, since then you have the best chance for sunrise shots. If it is a bright morning I spend a good time shooting to the light (up to 1 hour from sunrise). Rising sun offers great backlit photography opportunities with the Eagles!
Later in morning the amount of the light is improving to the front light shooting and for the flight shots. Naturally it would make sense also to do some front light photography in early morning light especially when Eagles are perched nicely on the ice.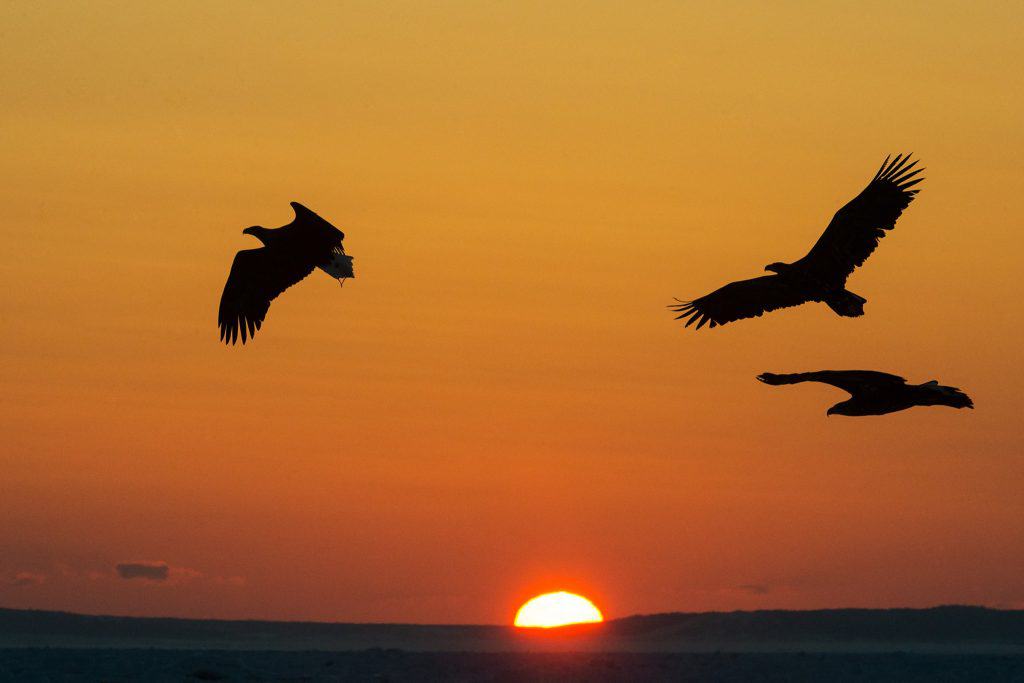 Kirjoittaja
pirita