Interested in working as a bird guide?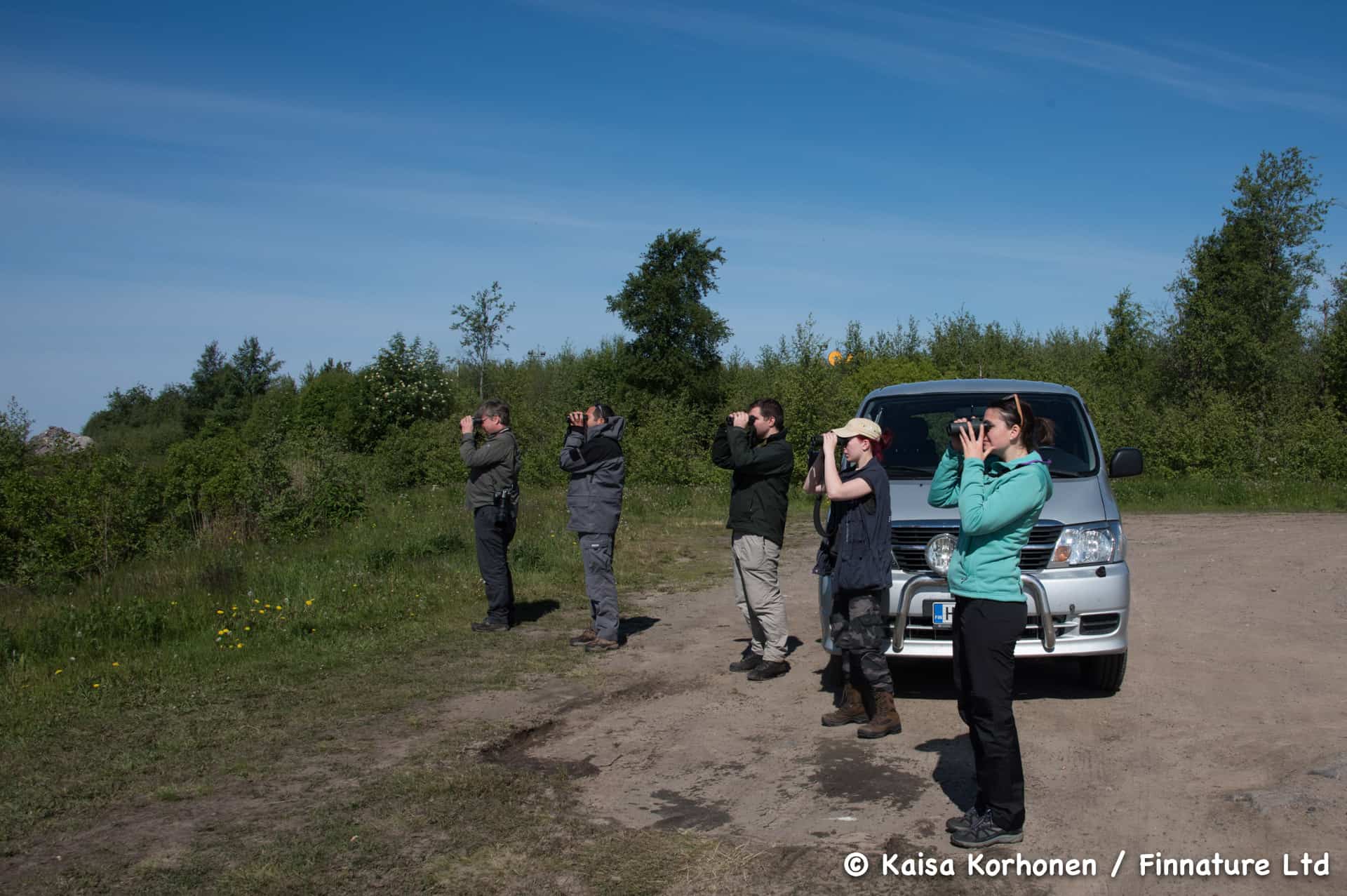 Finnature is looking for a bird guide to our one day birdwatching excursions.
The task of the guide is to lead a small group of foreign customers to the bird sites safely without disturbing the birds, to tell about the nature and birds of Finland and, of course, to make sure that the birding trip is an unforgettable experience for the customers.
Customers are birdwatchers and come from all over the world. The group size is small (4-14) and trips are made by minibus. So you need a driving licence (B).
We will plan the route together to make sure you are able to show the main species to clients. Your job is to drive safely, show interesting species and of course tell more about Finnish nature. We have about 10-15 guides working in May so help is available easily through our Whatsapp group.
From the guide, we hope for fluent English and a good knowledge of birds. We can offer accommodation in the comfortable Villa Finnature in Muhos during the working period if needed.
As our guide, you will experience unforgettable a birding trips with like-minded birders.
For more information about the product: https://finnature.fi/en/bird-wildlife-tours/birdwatching/birdwatching-excursions-finland
At the moment we can offer 8 guiding days in Oulu region in May – June. If you are also nature photographer we can also discuss about guiding bird photographers (please notice knowledge of birds is required also with photo groups)
If you are interested, please contact:
Kaisa Peltomäki kaisa@finnature.fi tai 040 738 8658
Jari Peltomäki Jari@finnature.fi tai 040 591 9120
Kirjoittaja
kaisa